People consider pets to be a part of their families, but it's often difficult to find desirable pet-friendly units. As a landlord, it's a good idea to consider allowing pets in your unit(s), as they can offer a variety of benefits.
You should create a pet policy for your property that clearly outlines rules and fees. Pets can broaden your range of prospective tenants and even increase your income. Though there are certain obstacles associated with allowing pets, the risk is worth the reward.
Choose the Right Tenant…and Pet
Before you go ahead and get the fine print and pen out, you want to get an idea of who your prospective tenant is. Not only that, but you want to know what kind of pet owner they are and what their pet is like. You should meet the pet in person. This is more pertinent if it is a dog or cat, as a lizard or hamster probably won't make much of an impression. If the animal is overly misbehaved, it may be because the owner is negligent. This is why it is important to thoroughly screen tenants beforehand, as well as meet their pet(s) in person.
Questions to Ask the Prospective Tenant:
Q: Where did you get the pet?
A pet that was once a stray may have more unpredictable behavior.
Q: What is the pet's history? Did the pet come from a shelter?
Sometimes shelter pets are abandoned by good families for a number of reasons. This'll give some insight on the pet's personality.
Q: How long have you had the pet?
If the owner has not had the pet since it was a baby, then it is more likely that the pet isn't trained properly.
Q: How well-trained is the pet?
Ask about the animal's obedience skills and for other knowledge it may have. If it is a service dog, then it has probably had a great deal of training.
Q: How old is the pet?
Younger pets usually have more energy and may not be trained properly just yet. For instance, the owner may be in the process of potty-training and the pet will make more mistakes. If you have carpet in the unit, this will probably be an issue.
Q: Has the pet ever caused damage to property?
Q: Has the pet ever bitten any human or animal?
If the pet has a history of aggressive behavior, you could run into some liability issues. Listen for hesitation in the owner's voice — it is likely they will try to lie about this.
Q: Who will be responsible for caring for the pet?
If the owner will not be home often to care for it, it's likely that the pet will roam around. This can be a problem in terms of causing damage, especially if the animal has separation anxiety. You should probably ask how they keep their pet as well — like if it will be kept in a cage, in the yard, loose in the unit, etc.
Q: Who will care for the pet when the owner is not home?
Q: Does the animal have the proper vaccinations and licenses?
You should ask to see the documentation for these as well. An animal without proper vaccinations or licenses can be a hazard to itself, the owner, and those around it. If the owner claims to have a service dog or emotional support animal, ask for the relevant documentation too.
Pet Resume
You could also ask the prospective tenant for a pet resume. This is just a document with all of a pet's information in a format that's easy for others to read through. Here is a link you can refer potential tenants to.
Pet resumes are a great way for pet owners to showcase their animals' winning personalities. Someone who sits down and takes the time to write up an awesome resume for their furry friend is most definitely serious about their rental application. You want your investment to be protected, so the more "qualified" Fido is, the better. A good resume should include a cute photo of the pet, a physical description, examples of the pet's behavior, the owner's responsibilities, any special training, health and grooming information, and references. Upon reading through the pet resumes, you should contact any of the listed references and speak to the prospect's previous or current landlord.
Specify What Pets are Allowed
Some landlords choose to put restrictions on what types of animals are accepted in the unit. You should also specify whether there's a limit to the number of pets per unit or tenant. If you are against pets in the unit and would rather not allow them, outline this in the lease agreement too. A tenant could be keeping a pet in the unit without your knowledge and therefore cause damage that you have no regulations for.
"No Pets Allowed" Clause
You should include the following clause, or a similar one, in your lease if you choose to not allow pets in your unit(s):
ANIMALS. No animals (including mammals, reptiles, birds, fish, rodents, and insects) are allowed, even temporarily, anywhere on the property unless expressly authorized by the landlord in writing. If authorization is given, tenant(s) may have to pay a non-refundable pet fee or increased security deposit amount. A service animal will be authorized for tenant(s) with disabilities upon written request and proof of a need for accommodation.
"Pet-Friendly" Addendum
If you want to make your property pet-friendly, you should specify the exact kinds of animals that are allowed. Not only that, you should also specify the number of pets allowed in the unit. "Common pets" include dogs, cats, birds, fish, reptiles, rabbits, hamsters, guinea pigs, and gerbils. You should specify that only tenants' pets are allowed to reside in the unit to make sure they won't be caring for other people's animals.
Express whether or not guests will be allowed to bring pets with them. Sometimes people choose to exclude "dangerous" dog breeds from the pets allowed in a unit. Some landlords even put a weight restriction on the animals allowed. For instance, you may only allow dogs in the unit that weigh less than 20 pounds. Include this addendum, or a similar one, in your lease:
This Addendum is made on [ DATE ] between [ LANDLORD'S NAME ] (Landlord) and [ TENANT'S NAME ] (Tenant), and is understood to modify the Residential Lease for [ PROPERTY ADDRESS ] originally dated [ DATE ].

1. PERMISSION

The landlord grants permission to the tenant to keep the domesticated pet(s) on the premises during the term of the lease agreement (INCLUDE LEASE START AND END DATE). The landlord may revoke permission at any time if the tenant fails to comply with any of the terms and conditions in the lease or following addendums.

2. SERVICE ANIMALS

Service, Guide, Signal, or Support animals are not "Pets" according to the Americans with Disabilities Act (ADA), as long as the animal is being used by the tenant to support a disability or handicap, or if the tenant is training the animal(s).

If the tenant's pet actually a Certified Service Animal or in training to be a Certified Service Animal? : _______ Yes _______ No

3. ANIMAL PROFILE

Type of Animal(s): Dog, Cat, Bird, Rabbit, Pig, Reptile, Fish (circle all that apply)
Name of Animal(s): ________________________
Weight of Animal(s): ______________________ (lbs.)
Breed of Animals(s): ______________________
Age of Animal(s): ________________________
Spayed or Neutered?: __________ Yes _______ No
Current on Vaccinations?: _______ Yes _______ No
Valid Animal Licenses?: _________ Yes _______ No

______________________________________
Tenant Signature
______________________________________
Landlord Signature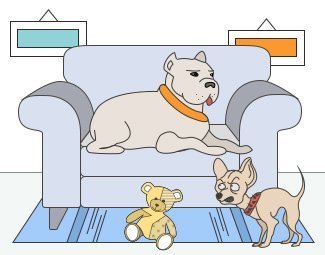 "Dangerous" Breeds
The dogs believed to have a propensity for violence are Pit Bulls, Rottweilers, Doberman Pinschers, Chows, Akitas, Alaskan Malamutes, German Shepherds, Siberian Huskies, St. Bernards, and Wolf Hybrids. It also includes any mix of the dog breeds listed.
Should You Restrict Certain Breeds?
As mentioned before, it is important to meet the pet in person. You could have a gentle giant on your hands. A prospective tenant's Pitbull could be the sweetest dog in the world and another's Chihuahua could be an aggressive menace. This is why you should judge the animals based on personality, not breed. Meeting the pet will also ensure that your prospective tenant isn't lying about the kind of animal they have. However, legally, a landlord is allowed to deny these animals from living on the property. Fair housing laws apply to people, not animals. Here are the reasons for why you may want to restrict certain breeds:
Your city has a breed ban. Become familiar with any breed-specific laws in your area.
Your insurance charges more/you get less coverage. Some insurance policies charge more for certain breeds or even refuse to cover certain breeds altogether. Your insurer can let you know what parameters are in place.
You are concerned about liability. If you are worried about a dog causing damage or injuring someone, and you being held accountable, maybe implementing some limitations will give you peace of mind.
Remember, though, that it all depends more on nurture instead of nature. As mentioned before, this might be because of a lack of training, in which case responsibility falls upon the tenant. Keep in mind that this could be an indicator of negligence on the tenant's part.
Weight Restrictions
Another element to consider is the weight of the pet. A lot of landlords choose to put a restriction on this to avoid certain issues.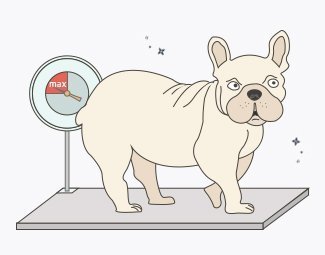 Should You Put a Weight Restriction on Pets?
If you own a unit with multiple levels and you're worried about the noise a bigger dog can cause, then a weight restriction may be a good idea. However, it all depends on the individual pet. Even though the big Labrador may be heavier, that little Yorkie could spend day and night barking up a storm. Again, it is imperative that you meet the pet in person. You never know what kind of pet you could be dealing with. If you do choose to put a weight restriction on pets, make sure it accounts for other animals. For instance, your pet policy could say "no pets over 50 lbs" and your tenant has two 50 lb dogs. This would defeat the purpose of the restriction entirely.
Service Animals
Requests for assistance animals by tenants is becoming more and more popular. As various studies have shown, there is a multitude of benefits that animals can provide to those in need. Service animals and emotional support animals are allowed to live on a property, even if there is a no-pets policy. A landlord is not permitted to deny someone, or their pet, residence if the pet is an assistance animal.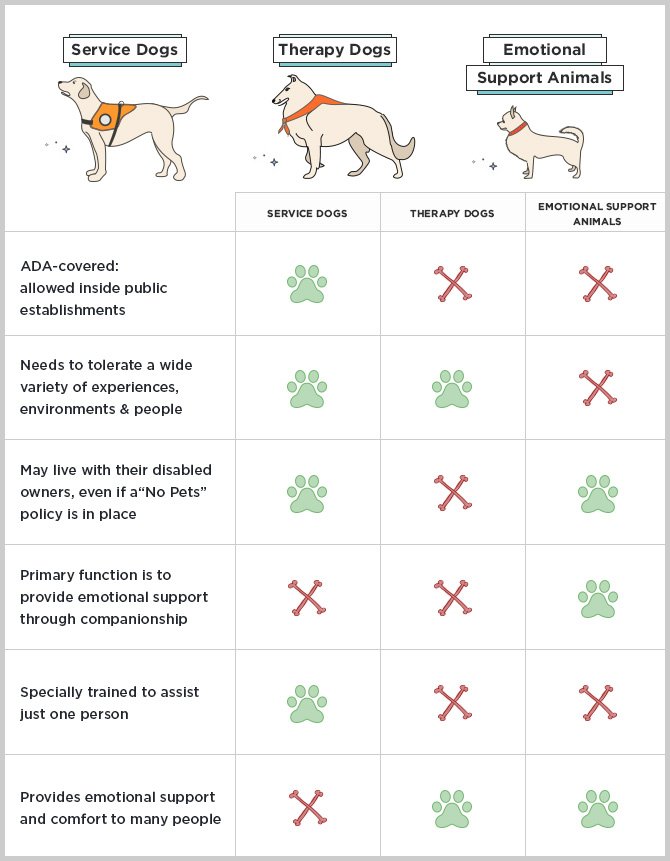 Require Important Documentation
Make sure that all tenants provide you with proper and valid identification, licenses, and proof of vaccinations for their pet(s). They should understand that dogs and cats must wear identification collars at all times with tags that show proof of current vaccinations. Insist on receiving proof. A good way of making sure everything is up-to-date is to ask for a copy of their municipal license receipt or the vet's bill.
Set Expectations
Your tenants must understand that they are responsible for their pets. You should make a clear list of your tenants' responsibilities. The following items should be added to your pet policy in writing. Feel free to add to the list or alter it.
All pets must have the required shots, licenses and tags, including name tags. (Check with your state to determine the vaccines and licenses required locally.)
All dogs will be on a leash at all times outside of the unit. If there is a fenced-in yard, the animal must remain under close watch at all times. Note: Install fencing around units so that animals are secure. You can also screen in porches or decks.
Other animals, such as birds and hamsters, will be appropriately caged. All reptiles and fish will be properly kept in terrariums or tanks.
The tenant is responsible for cleaning up after their pet whether it be inside, outside, or around the property.
The tenant is required to pay for any damage their animal has caused.
The tenant should prevent pets from producing excessive noise at a level that disturbs neighbors.
Pets will not be left unattended for an undue length of time, either indoors or out. Pets will not be left unattended on the balcony, patio, or porch.
Require or advise the tenant to obtain renters insurance with liability coverage. (This is up to you.)
If any part of the pet agreement is violated, or the pet becomes a nuisance or a hazard to others, the pet can be removed from the property or tenancy may be terminated. If only the pet is removed, this will have no effect on the validity of the signed lease agreement, which the tenant will still have to adhere to.
State that you have the right to make changes to the pet agreement as long as you give at least a 30 days written notice.
To increase pet safety, refer your tenants to this guide so that they are ready in the event of an emergency.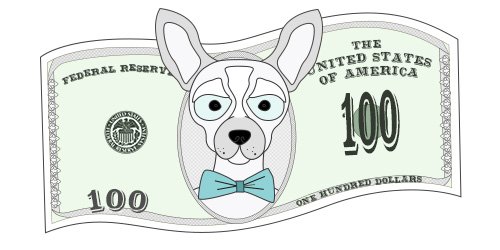 Making Money
Pet deposits, pet fees, and pet rent are all different kinds of payment you can charge a tenant. So, what's the difference? Well, a pet deposit is refundable and a pet fee isn't. However, landlords sometimes choose to specify that the pet deposit is non-refundable. Some states do not allow landlords to charge a pet fee, so don't forget to refer to the law guides.
Think of pet fees and pet deposits as a sort of "admission fee" for the animal(s). You can charge a flat fee or charge per animal. If you charge a refundable pet deposit, then you will return the money to the tenant if there is no damage when they move out. If there is damage, make a thorough list of the damages and the amount you spent on each repair.
Now, pet rent, on the other hand, is a recurring monthly payment of about $50-$100. This is just money added on to the rent payment for pet owners. It's a pretty popular practice, and by doing it you'll be able to significantly increase your profit.
Should You Even Charge?
As mentioned previously, charging for pets can really increase your profit. Not only that, but it will protect you from any potential damages in the future. However, you don't have to charge at all if you don't want to. Pet owners will flock to your property and show their gratitude. Keep in mind that charging a pet deposit, whether it is refundable or not, can really limit you in the long run. If a tenant's pet causes significant damage, it's very likely that the repairs will cost much more than the fee charged when the lease was signed. Lots of landlords choose not to charge a pet deposit for this reason. Usually, they just charge a higher security deposit for the rental unit and bunch all the fees together. This will avoid confusion with your tenants too.
What to Charge
Landlords tend to mix and match the different kinds of fees. Even though some tenants might complain about fees or pet rent, in particular, most people will be thrilled to find the perfect pet-friendly place. That being said, though, just because landlords have the ability to charge a bunch of fees, it doesn't mean they should. It is recommended that you charge your pet owners regular rent, a security deposit equal to 1-2 month's rent, and recurring pet rent of about $50/month.
Charging a one-time pet fee will only add more hoops for your prospective tenants to jump through. Piling on the fees will just deter potentially great tenants. Charging a separate pet deposit, as mentioned previously, can limit you in the future. Some properties will offer a reduced fee for pets that were rescued from shelters. This would definitely attract a lot of prospective tenants. Figure out what is best for your property in the long run and what makes you feel most secure. A unit with a pet is likely to have more damage than one without, so putting fees in place is a good way to protect your property.
Benefits & Risks of Allowing Pets
+

Benefits
More prospective tenants will be attracted to your property.
You'll be able to rent out your property much faster, as advertising becomes a breeze.
Tenants will stay longer since finding a pet-friendly unit is often difficult.
You'll make more profit with pet fees or higher rent.
If the prospect is a responsible pet owner, they'll be a responsible tenant too.
Your tenants will feel happier and more content. Pets will really make your property feel like home.
It's less likely that people will sneak unapproved pets into the unit(s) if pets are already allowed.
–

Risks
Animals can cause damage to the unit. Whether it be claw marks or potty accidents, it's something to be aware of.
Pets can also disturb neighbors if they are rowdy and active.
You are potentially liable for any injuries that a tenant's pet causes to other tenants or neighbors.
Some tenants may be lost if they are not comfortable with animals on the property or are allergic.
Accidents that happen inside or outside the unit can cause odors that may bother other tenants.
How to Mitigate Risk
Allowing pets on your property will definitely increase tenants' happiness. You'll attract a larger number of prospective tenants and have them sign longer leases. Pets are parts of people's lives, after all. There are lots of ways you can avoid any issues in the future. Make sure to plan ahead to ensure the security of your pet-friendly property. You should:

Offering move-in gifts for the pets like toys and treats can make your property all the more comfortable. Owners also appreciate pet-friendly amenities like a dog-walking service for when tenants are out of town, a doggy daycare, or grooming service.
Communicate with your tenant and make sure they understand all parts of your policies. It will make for a mutually beneficial landlord-tenant-pet relationship.
Frequently Asked Questions
There are quite a few concerns that landlords have when considering allowing pets on their properties.
Q: What can be done to prevent odors produced by pets?
A: Tenants are responsible for keeping the property clean and odor free. They should regularly clean their pets' cages and litter boxes and always pick up after them if they go potty outside. The animals must be house trained prior to residing in the property.
Q: What if other tenants have pet allergies?
A: It's a possibility that a new tenant will move into a property that a pet owner previously lived in. As long as the unit is thoroughly cleaned, vacuumed, and aired out, there shouldn't be a problem. Most pet allergies are mild and can be treated with an antihistamine medication. It's a good idea to disclose to the new tenant that a pet once lived in the unit to avoid any future complications. If you have a roommate-matching service, make sure you let residents know if a roommate has a pet.
Q: What about barking?
A: If a dog kept on your property is barking excessively and being a nuisance to neighbors, it's best to investigate the problem. Dogs bark for a number of reasons, including excitement, fear, boredom, frustration, separation anxiety, or because they are guarding the home. If the tenant is unable to solve the problem on their own, you should tell them to contact a veterinary surgeon, dog behaviorist or animal welfare organization for advice. Other tenants or neighbors may issue noise complaints. If it becomes a more serious issue, you may have to sit down with the tenant and talk to them about other options.
Q: How can I prevent fleas and worms?
A: Pets that receive regular flea treatments rarely ever get fleas. Getting wormed is a part of pets' regular health routine. If you are worried about fleas or worms, ask to see the pet's treatment records. As mentioned previously in the guide, it's important to make sure all pets are vaccinated and healthy.
Q: What about flea infestations?
A: If your property is infested with fleas, you can purchase a special spray to treat it. After that, you should shampoo and vacuum the carpet and furniture. Consult a pest control company if the infestation is serious.
Q: What if there is a pet that is abandoned or neglected on my property?
A: If you have reason to believe that an animal on your property is being neglected, contact an animal welfare organization immediately. You may report animal cruelty to your local animal control agency or call 911 if you are unfamiliar with the organizations. You can also call the Humane Society of the United States at (202)452-1100 or (866)720-2676.
The Bottom Line
Most people have some kind of pet. If you take all pet owners out of the equation, you're not left with very many tenants. There are lots of ways you can reduce the risk of allowing pets on your property and it's not too difficult to do so. Tenants will love you for it, and so will their furry…or scaly friends.