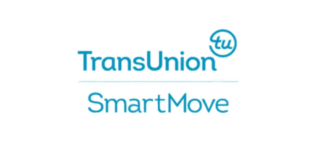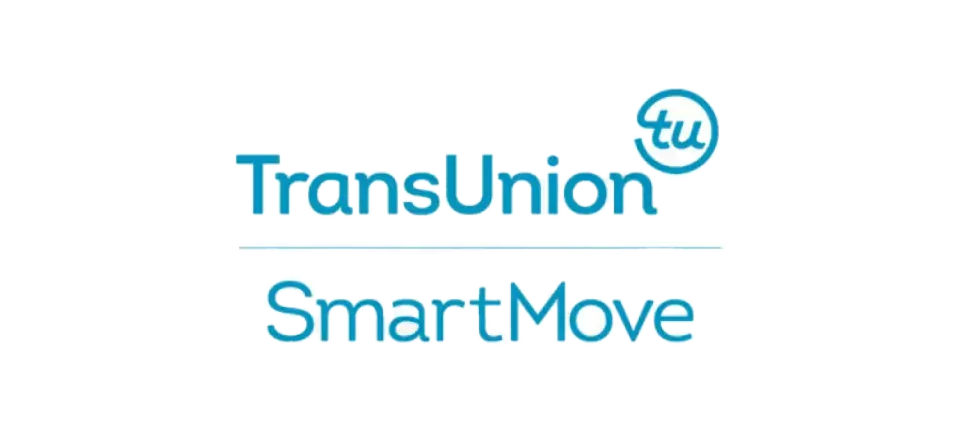 TransUnion SmartCheck Plus Report Review
TransUnion SmartCheck Plus
Includes a full credit report, rather than a pass/fail metric
Includes a wealth of eviction data
Only uses a single eviction database, so information is not complete
Predicts Tenant's Ability to Pay
7/10
Predicts Tenant's Likelihood of Criminal Activity
8/10
Predicts Tenant's Likelihood of Eviction
7/10
Accessibility/Ease of Use
10/10
Our Review
The next package that SmartMove offers is SmartCheck Plus. This package offers two critical pieces of information for a landlord: a full credit report and a national eviction report. SmartCheck Plus includes the information available in the SmartCheck Basic package, including a ResidentScore and a National criminal background check, but adds the following reports and information.
Full Credit Report
Some screening services include a pass/fail metric based solely on the credit score. TransUnion SmartMove doesn't think that tells landlords the whole story. One of the advantages of choosing SmartMove it is owned by TransUnion, and therefore landlords receive the entire credit report for the tenant.
This might feel invasive, but it gives the landlord the most accurate and helpful information to make a judgment on whether to rent to any given tenant. A pass/fail score can leave out important information or even result in false positives, but a landlord can avoid that pitfall with a full credit report.
When the landlord receives the credit report, they do not get all of the tenant's personal information. The credit report will confirm that the social security number matches and give the landlord all the important information they need without compromising private data. That's a delicate balancing act, but it's one of the reasons landlords have been most comfortable choosing TransUnion's screening service.
The report is completely generated online and is viewable (like all available reports) from any device with an internet connection. When viewed on a mobile device, the report is optimized for viewing comfort.
While the other options that SmartMove includes are helpful, a credit report is one of the most important indicators of a tenant's reliability. Every bit of information in the full credit report has the ability to sway the landlord one way or another.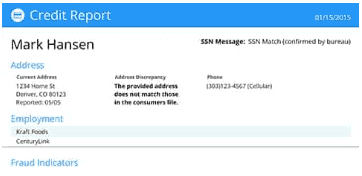 Note: SmartMove only performs soft credit checks. This means that a tenant's credit will not be affected by the check.
Some actions, such as credit card or loan applications, can negatively affect the tenant's credit score and even lower it in some cases. TransUnion knows that these hard checks are harmful, but because the tenant participates heavily in the credit checks that happen through SmartMove, there is no impact at all.
National Eviction Report
Many landlords view eviction history as the single most important piece of information that can decide if the tenant is reliable or not. Studies have shown that a tenant who has been evicted once is more likely than the average tenant to face eviction again.
Eviction is an expensive and lengthy process that can result in damage to your property and a lot of stress. TransUnion SmartMove's eviction history reports can help landlords avoid future evictions by providing them with information about past evictions.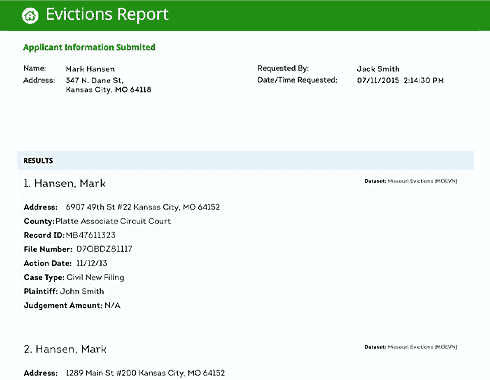 SmartMove's eviction history reports are easy to understand and simple to read. It's a friendly interface that allows you to check more than just evictions. Eviction reports also include information about:
Tenant judgment for possession and money
Unlawful detainers
Tenant judgments for rent
Failure to pay rent
Writs and warrants of eviction
SmartMove has access to all of these different types of information because TransUnion also has access to a larger database that includes credit information, personal information, and address history.
But outside of these databases, SmartMove really only uses a single eviction history database to retrieve this information. This means that sometimes the results can be a bit spotty. The only way to combat this is to run multiple databases, but the check will take more time and be more expensive. Suffice it to say that SmartMove does a passable job at presenting all the information, though it is not without flaws.
All in all, the eviction reports that SmartMove generates are extremely important, even if they aren't flawless. Within the realm of what an instant service can accomplish, TransUnion is doing the most they can to provide landlords with all of the relevant information.
Overall, SmartCheck Plus receives an 8 out of 10 from us.
The full credit report works well with the ResidentScore that this package provides, so SmartCheck Plus receives an 8 out of 10 from us in our Predicts Tenant's Ability to Pay category.
The eviction report and credit report included in this package work together and build upon the criminal report that is offered here. However, criminal reports are still not available for some states, so SmartCheck Plus receives an 8 out of 10 in our Predicts Tenant's Likelihood of Criminal Activity category.
SmartCheck Plus includes a nationwide eviction report, so it receives a 10 out of 10 from us in our Predicts Tenant's Likelihood of Eviction category.
Finally, the reports here are easy to use, easy to read and interpret and give landlords all the information they could need when screening a tenant. SmartMove Plus receives a 10 out of 10 from us in our Accessibility/Ease of Use category.