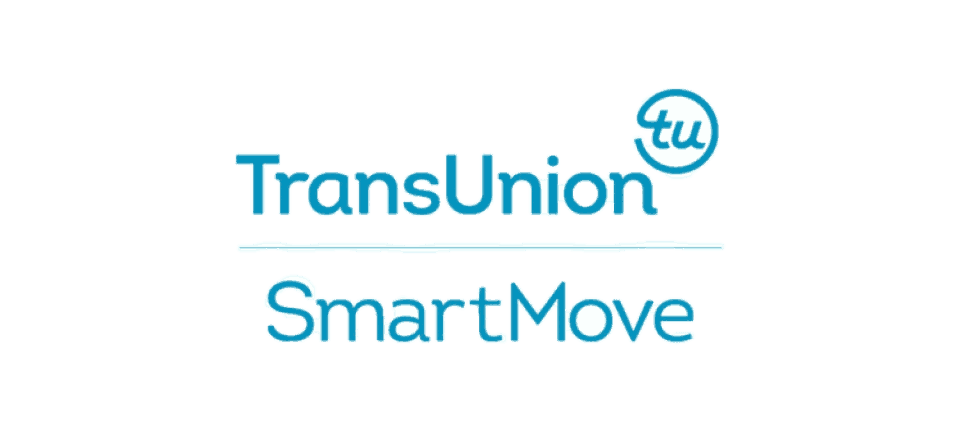 TransUnion SmartCheck Premium Report Review
TransUnion SmartCheck Premium
Provides in-depth income information
Income Insights report is only $2 more
Income Insights may not be accurate, as it is based in credit information and not actual spending habits.
Predicts Tenant's Ability to Pay
10/10
Predicts Tenant's Likelihood of Criminal Activity
8/10
Predicts Tenant's Likelihood of Eviction
10/10
Accessibility/Ease of Use
10/10
Our Review
TransUnion's SmartCheck Premium is the final and most comprehensive package offered by this company. This package includes all the reports previously available in SmartCheck Basic and SmartCheck Plus packages and adds only one additional feature.
Income Insights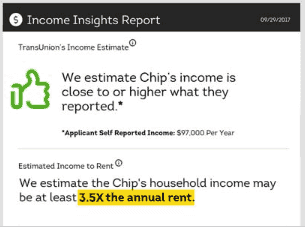 The Income Insight reports that SmartMove offers are the additional service that differentiates between the second and third payment tier. These reports do not give the landlord income information; the landlord will not be able to view the tenant's actual income.
Instead, it compares the self-reported income that the tenant provides when they accept the screening to their credit behavior.
It's plain to see that there might be some issues associated with this metric. It is not 100% accurate by any means and the basis for the numbers that it provides are arbitrary. Say the tenant likes to save their money and doesn't have a lot of credit behavior regarding yearly or monthly spending.
In this case, their credit behavior is in no way going to reflect their income. There's no way around that, and there's really no way to make this metric more reliable without compromising the privacy of the tenant.
Officially, this product is meant to recommend whether to ask for additional proof of income. It's also meant to tell the landlord if there is a discrepancy between the amount of self-reported income and the credit-based payments they are making each month.
In some cases, this report can save some time. It can tell a landlord whether or not they should verify the income of the tenant before agreeing to lease to them, but the actual data has a lot of room for error. On the other hand, this is a unique service that might serve you well, and it's only $2 extra to include it in the report.
It's ultimately up to the landlord to decide if this report is worth bothering with. In theory, it sounds like a good idea, but the information has so many opportunities to be wrong that it's up to the landlord if they choose to use it.
Overall, SmartCheck Premium receives a 9 out of 10 from us.
This is the most comprehensive package when it comes to predicting the tenant's ability to pay. With the full credit report, ResidentScore, and now Income Insights, a landlord has a wealth of information they can use to make a decision. SmartMove Premium receives a 10 out of 10 in our Predicts Tenant's Ability to Pay category.
The eviction report and credit report included in this package work together and build upon the criminal report that is offered here. However, criminal reports are still not available for some states, so SmartCheck Premium receives an 8 out of 10 in our Predicts Tenant's Likelihood of Criminal Activity category.
SmartCheck Premium includes a nationwide eviction report, so it receives a 10 out of 10 from us in our Predicts Tenant's Likelihood of Eviction category.
Finally, the reports here are easy to use, easy to read and interpret and give landlords all the information they could need when screening a tenant. SmartMove Premium receives a 10 out of 10 from us in our Accessibility/Ease of Use category.