Buying a vacation rental can be a great investment in today's market. Because of this, many people are taking advantage and investing in real estate. Before you start buying your first property, read through these findings on the best places to buy a vacation rental.
The growing industry has incentivized property owners to enter the vacation rental industry, making it more difficult to keep units occupied. Choosing the right location will give you an advantage on untapped markets that generate a higher return on investment.
While hot spots like Los Angeles and New York City may seem like obvious money makers, the result of this study might surprise you. If your curious how this data was calculated, see below the results for a complete explanation!
Top Cities
We calculated the top 100 cities that will earn the highest return on investment for vacation rental properties in the United States. Below we describe the top 10 cities on the list.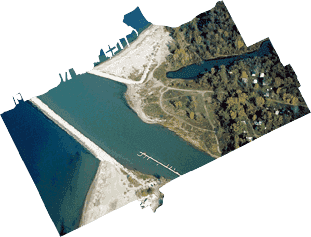 #10

Erie, Pennsylvania

Erie is part of a square of land that juts out in Pennsylvania's top left corner. Its unique geography means the town borders Ohio and New York. As its name reveals, Erie sits on Lake Erie. Erie is less than a 30-mile boat ride across the Great Lake from Canada. Owners of vacation rental properties in Erie receive a 33.24 percent return on investment.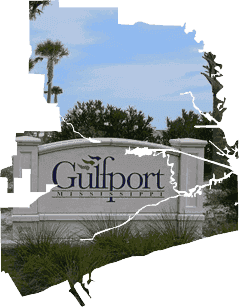 #9

Gulfport, Mississippi

Vacation rental properties in Gulfport, Mississippi have a 34.55 percent return on investment. The area is likely popular for vacation rentals because it is on the border of the Gulf Coast. The city features beautiful beaches and water-related recreation. Gulfport is just off of I-10; therefore, it is a popular place for travelers to stop and rest for a night. Additionally, it is only an hour and a half from New Orleans.
❝The Mississippi Gulf Coast has so much to offer both visitors and locals alike. The region's temperate climate, along with its astounding natural beauty, makes for the perfect year-round destination. There is an incredible amount to do, see and experience across the Mississippi Gulf Coast: from outdoor activities, such as kayaking, boating, fishing and hiking, to a wide variety of festivals, attractions and museums.When it comes to food, this is the place to be! From coastal seafood shacks to fine dining, we've got it all. In short, the Mississippi Gulf Coast checks all the boxes: great food, great weather, great prices, great people, and a great way of life!
❞ – Ana Roy, Visit Mississippi Gulf Coast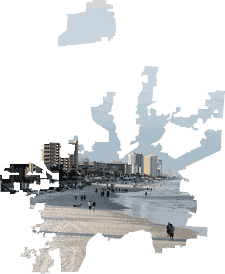 #8

Dayton, Ohio

Owners of vacation rental properties in Dayton, Ohio receive a 35.06 percent return on investment. Dayton is the birthplace of Orville Wright and the location where the Wright brothers invented power flight. The city is known for having the world's largest military aviation museum – the National Museum of the U.S. Air Force. It is also home to the Wright-Patterson Air Force base.
#7

Kalamazoo, Michigan

Kalamazoo is home to Western Michigan University, a public university with nearly 24,000 students. Visiting families and touring high school students often stay in vacation rental properties in Kalamazoo. Additionally, Kalamazoo is located just off of I-94, a major interstate that many people from larger cities, like Ann Arbor and Detroit, use to get to Chicago. Kalamazoo is a great place for a family to spend a night or a few days on a long road trip. Vacation rental properties in Kalamazoo have a 37.6 percent return on investment.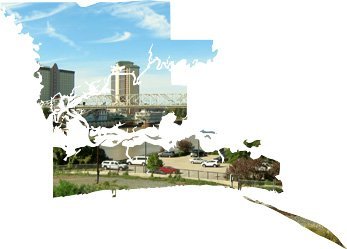 #6

Biloxi, Mississippi

Owners of vacation rental properties in Biloxi, Mississippi receive a 38.93 percent return on investment. Biloxi is about 20 minutes away from Gulfport (featured earlier on this list). It is also a popular vacation rental spot for its proximity to the beach, I-10 and New Orleans. The city is home to 24-hour casinos too.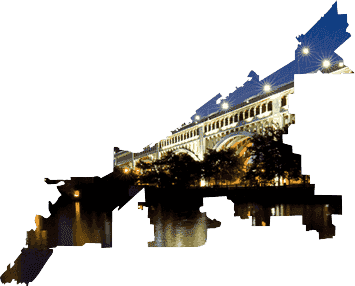 #5

Cleveland, Ohio

Cleveland vacation rental properties are popular because the Rock and Roll Hall of Fame is a huge tourist destination. Families often visit Cleveland to vacation at Cedar Point, the second oldest amusement park in the country. Vacation rental properties in Cleveland, Ohio have a 42.73 percent return on investment.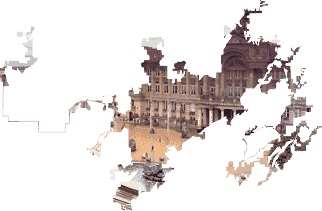 #4

Birmingham, Alabama

Vacation rental properties in Birmingham, Alabama have a 43.33 percent return on investment. Birmingham is full of history from the Civil War Reconstruction Period and the Civil Rights Movement. It is home to several college campuses, including University of Alabama Birmingham and Samford University. Many people stay in vacation rentals in the city while visiting people at the universities or while touring the campuses.
❝Birmingham has always been something of a place apart. While we share many of the same Southern traits as other Southeastern cities, Birmingham's core character gives the city an organic feel. Something we hear time and again from first-time visitors is that they never realized the beauty of the area.With the foothills of the Appalachians as a dramatic backdrop, the city is laid out on a series of lush rolling hills, with woodland-covered neighborhoods just minutes from downtown. That this city has it own cosmopolitan personality is another eye-opener to visitors.
It's hip without being pretentious. It's cool without the exertion. So, if you thought you were coming to Waffle House—not that there's anything wrong with that—you're coming to James Beard country instead.
❞ – Dilcy Windham Hiley, Greater Birmingham Convention & Visitors Bureau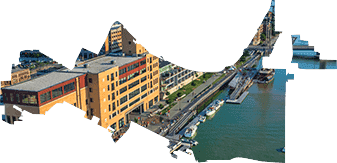 #3

Green Bay, Wisconsin

Vacation rental properties in Green Bay have a 67.96 percent return on investment. The city sits beside part of Lake Michigan. Green Bay is where the popular Green Bay Packers play. Packers' games draw in large crowds of fans who stay in the Green Bay area for the weekend. Green Bay is the smallest city to host a National Football League team, meaning there are fewer vacation rental properties available in the area to meet the increased demand. The city is ripe with the history of the Reconstruction Era.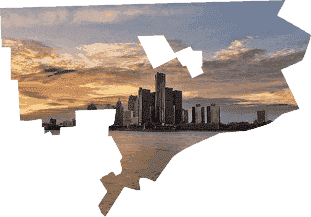 #2

Detroit, Michigan

Properties in Detroit are inexpensive and the Motor City still draws in millions of people a year for the auto industry, trade shows, and casinos. Vacation rental properties in the area have a 72.45 percent return on investment. Detroit is one of the 25 most populated cities in the United States.
❝Detroit is in the midst of an unprecedented renaissance. Recently proclaimed "The Most Exciting City in America" by The New York Times, the city is abuzz with new businesses, developments, and jobs. Outside of the excitement of the huge developments and opportunities that are announced almost daily, Detroit offers some of the most beautiful and historically significant single-family housing stock in the country. It's almost hard to imagine that the average sale price of a home in Detroit in 2017 is only $36,000 according to Realcomp Ltd. II, and the median rent rate is a whopping $775/mo according to Zillow Group. Real estate has always been an attractive investment, so the beautiful architecture and high ROI only adds to the excitement Detroit has to offer.
❞ – Larry Else, Downtown Realty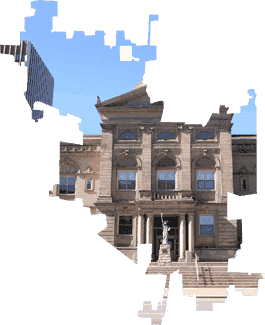 #1

South Bend, Indiana

Properties in South Bend, Indiana had a return on investment of 86.25 percent. The city is adjacent to the University of Notre Dame and likely receives a lot of vacation rental traffic from football fans visiting in the fall and parents visiting their children throughout the year. South Bend is the fourth largest city in Indiana and is located on the St. Joseph River.