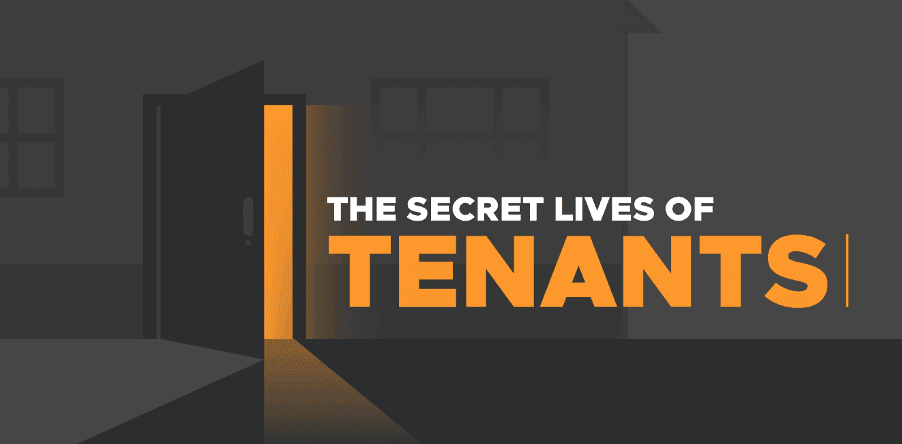 When signing a tenancy contract, you're agreeing to a list of rules and regulations put in place to ensure the safety of the renter and for the property itself, but some of these rules can be tempting to break. Whether the rule break is to make the place more homey or to have the company of a four legged friend, we've asked renters about which rules they've broken, how much they've spent on their rented accommodation and we also reveal the top locations for these rule breaks.
Take a look below at the series of graphics to find out which rules and regulations are most commonly broken by renters.
What are the most commonly broken rules?
Within a rental agreement, there are certain laws, rules and restrictions that tenants should stick to, but what are the most commonly broken rules? Take a look at the graphic below to find out, as well as how many of us admit to doing them.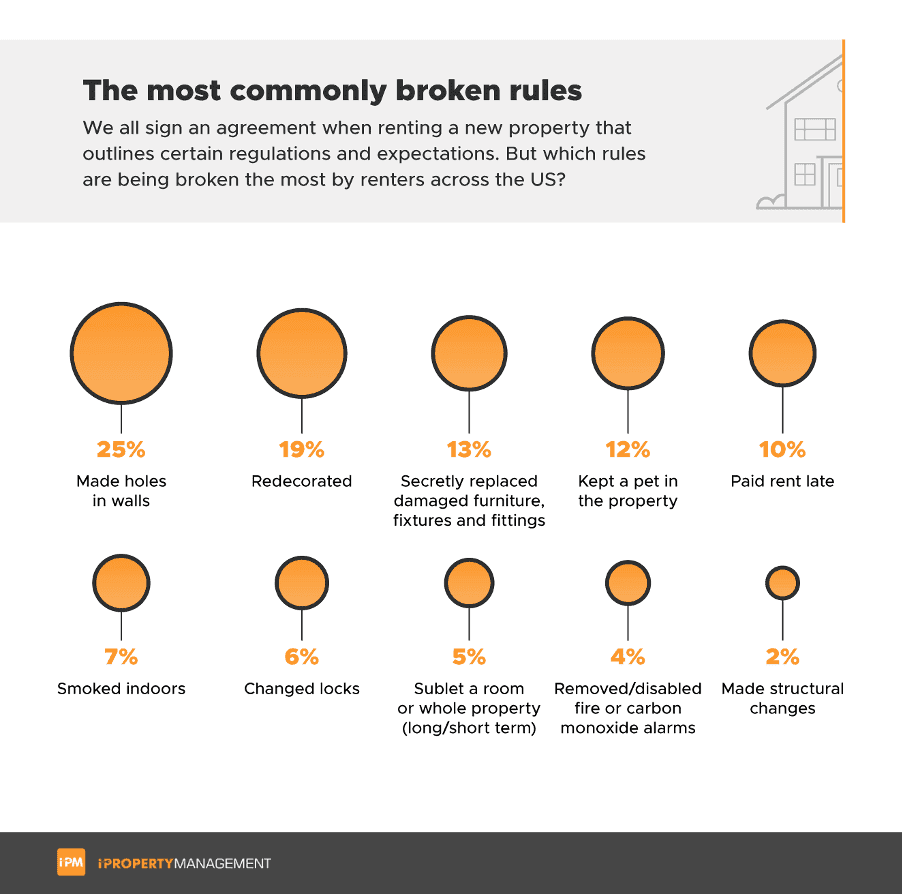 Where do renters break the rules the most?
Now we know that some tenants are breaking the rules of their contract, but just where are the most rule breakers in rentals? Take a look at the graphic below to find out. Does your region feature?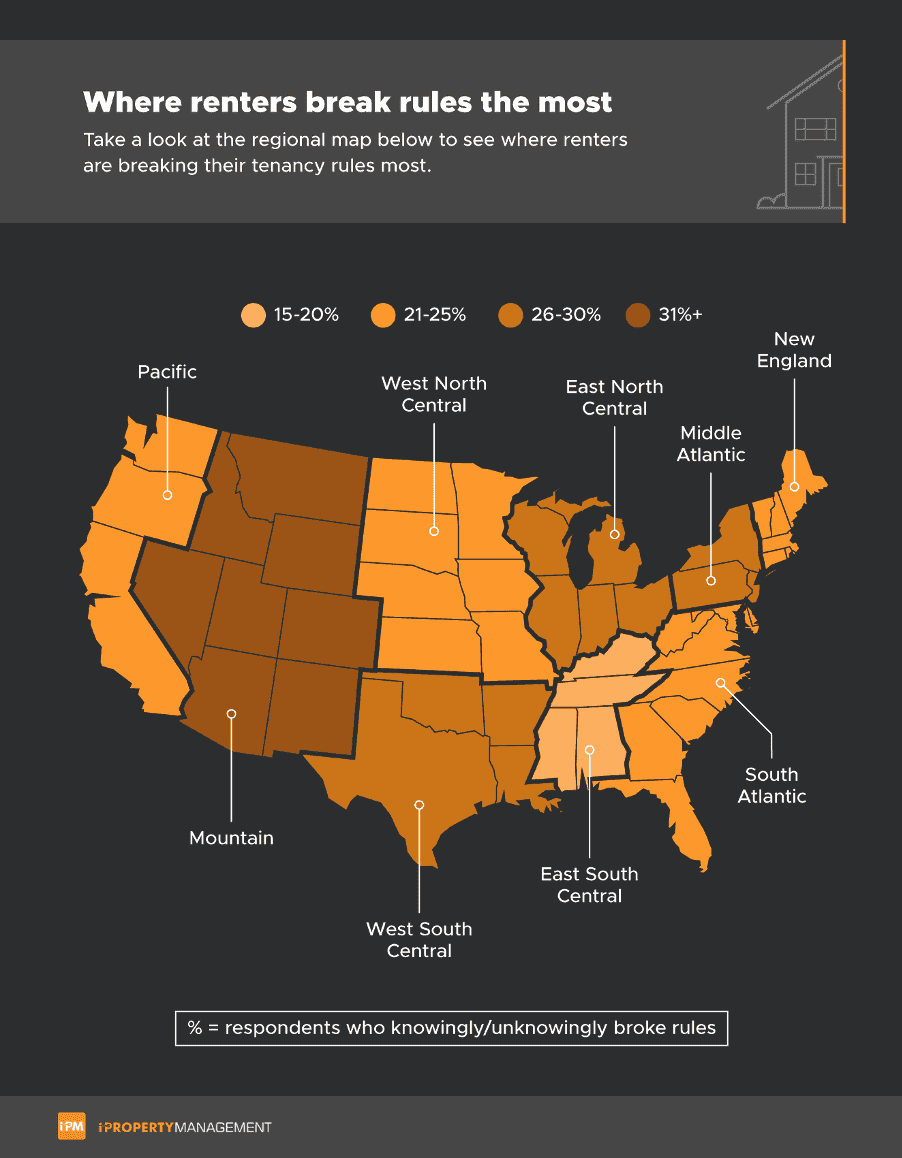 How much do tenants invest in their rentals?
Whilst repairs and maintenance are usually covered by landlords, some renters are taking it upon themselves to invest in their rented property. Take a look below to see how much on average is spent on rentals.